Who We Are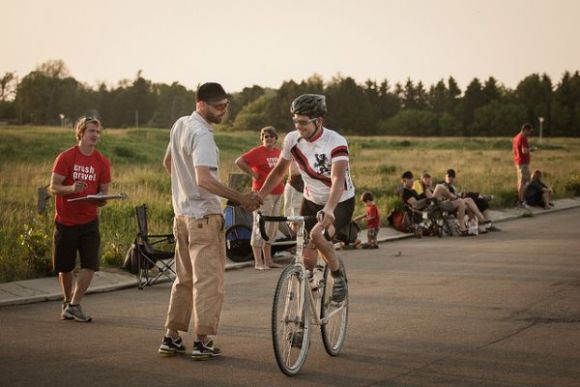 So you want to know a little bit more about us? The bottom line is that we are just a bunch of regular guys and gals. We have regular day jobs and responsibilities that keep us busy for the majority of our time. We all ride bikes and we enjoy the occasional adventure. In addition to those things, we've found solace in the community that has grown up around the Midwestern Gravel Road Racing world. Most importantly though, we've been inspired. Inspired to share what we think, see and feel. Inspired to put the proverbial pen to paper, record our ideas and share them with you. You may not like or agree with everything you see here, but we hope you find something that strikes a chord with you. All that said we're happy your here and we look forward to our future together.
About our Events:
Almanzo (The Original) is a 100 mile, self-supported gravel road race that winds its way around the hills and valleys of Fillmore County in Southeastern Minnesota. Starting in Spring Valley, Minnesota the first Saturday after Mother's Day each May, this event has become the high water mark for the gravel racing community. The concept is simple, we lay out a course, give you directions via cue sheets and it's up to you to find your way from the start to the finish. No one is coming to rescue you should you have a flat. No one is coming to change your flat tire. Everything you do is up to you. It's like a really long group ride. No support. No sag. No aid stations. Just you, your bike and the road in front of you. To some it probably sounds like a ripoff as we offer you nothing but a course? True. We also ask for nothing in return. There is no entry fee. None. Zero. Zip. This event, and all of our others, are FREE.
Location: Spring Valley, Minnesota
Distance: 100 miles
Elevation: ~ 7,000ft
Finishing Window: 12hrs
Entry Fee: $0.00*
Royal is the longer one-day version of the Almanzo. At 162 miles, this course requires a little bit more from you. Same day, earlier start, same location. Again, no support, no sag, no aid stations. This one is just you, your bike and 162 miles of Southeastern Minnesota gravel. Wanna test your mettle? This is the one.
Location: Spring Valley, Minnesota
Distance: 162 Miles
Finishing Window: 15hrs
Elevation: ~10,000ft
Entry Fee: $0.00*
Alexander exists to push all of the envelopes. Covering 380 miles of mostly gravel roads, this event will take you through Minnesota, Wisconsin and Iowa. This event starts early on the morning before Almanzo and Royal. WIth no finishing window, your effort is entirely up to you. What that means is that if you want to hammer it out in 36 hours (it's been done), go for it. If you want to ride it over the course of three weeks, please do. Like the others, this event is self-supported. You are responsible for you. No one is coming to get you, no one. Pack it in, pack it out.
Location: Spring Valley, Minnesota
Distance: 380 Miles
Elevation: ~27,000ft
Finishing Window: None
Entry Fee: $0.00*
*In case you're wondering...all of our events are free to enter because we believe whole-heartedly in eliminating barriers to the sport that is bicycle racing. If you like what you see and/or experience here, we only ask that you pay it forward...however you define that.
Shop @ Twin Six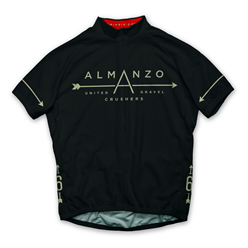 Shop @ Twin Six
Donate to Almanzo
Donate some dough to keep free-rides free. Every dollar raised is put to good use, and everyone now and in the future will love you for it.
Donate Today